Rise Festival Goers Get £10 Off
Get Ready to Party On Top Of The World
Rise festival is back this December, with an action-packed week of snow, music and adventure in Les Deux Alpes in France. We've partnered with Rise to take one thing off your to-do list, sorting out your outfit for the slopes.
The world's largest, independent ski festival, isn't the time for poorly fitting hand-me-downs, and so we're helping Rise festival goers out with £10 off all skiwear rentals. Use RISE10 at checkout to find amazing outfits to rent from the likes of Perfect Moment, Volcom and Erin Snow.
The deadline for in resort deliveries has now passed. UK delivery orders must be made by midnight on 30th November 2023.
UK Delivery & Returns
To try on your outfit before you fly, order your outfit to arrive at your address three days before you travel – this gives you time to get a replacement if the size or style isn't right.
However at a minimum, please select a delivery date that's two days before your trip. Whilst very rare, delivery delays can happen and we wouldn't want you to be left without skiwear for your trip.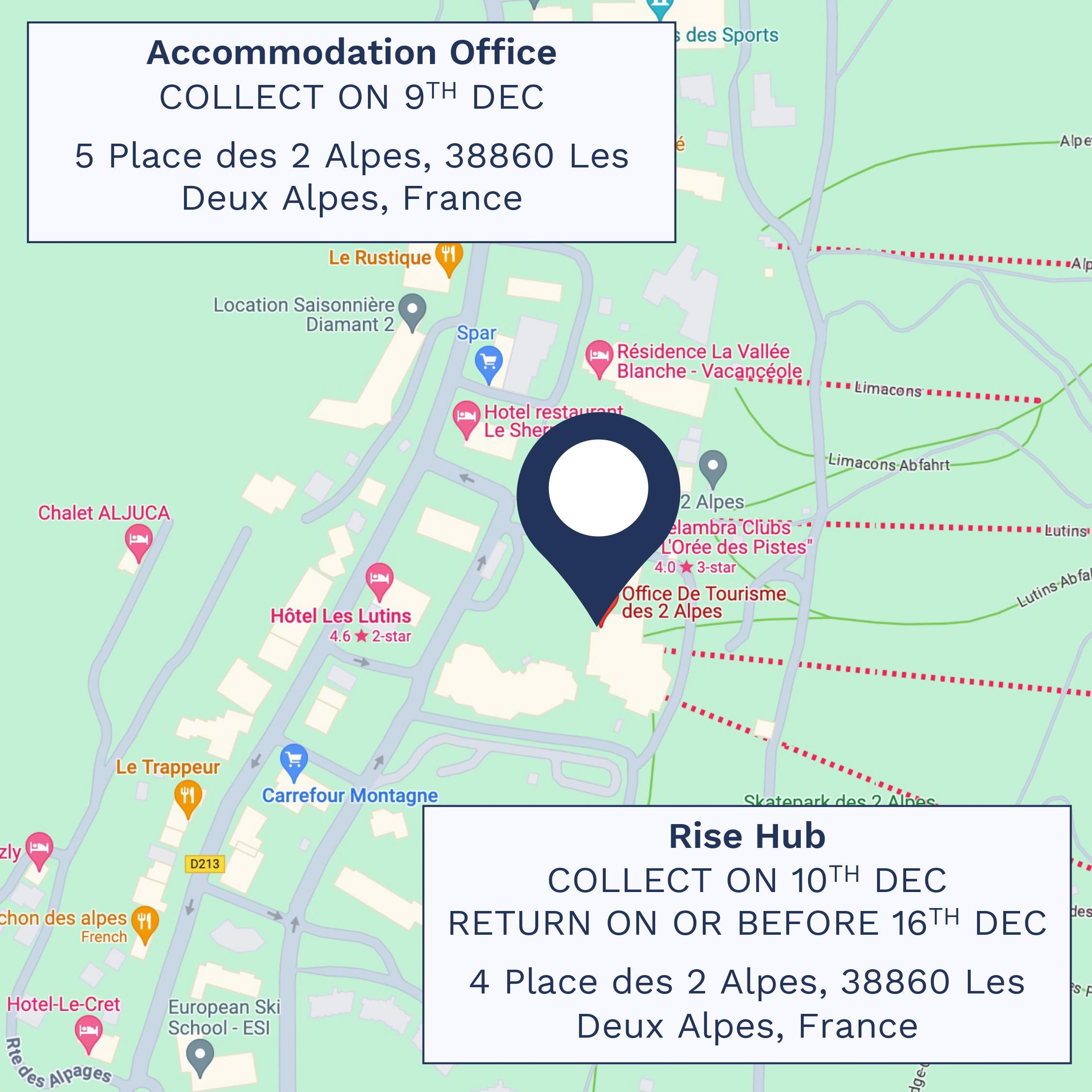 Available to non-UK Based People Only
In Resort Pickup & Dropoff
The deadline for in resort deliveries has now passed.
Anyone who has ordered an in resort delivery can collect their skiwear from the Accommodation Office on Saturday 9th Dec or the Rise Hub on Sunday 10th Dec between 08:00 - 20:00. Both are next to the Tourist Office in the main town square at 4 Place des 2 Alpes, 38860 Les Deux Alpes, France.
Rentals should be returned to the Rise Hub on or before Saturday 16th Dec.