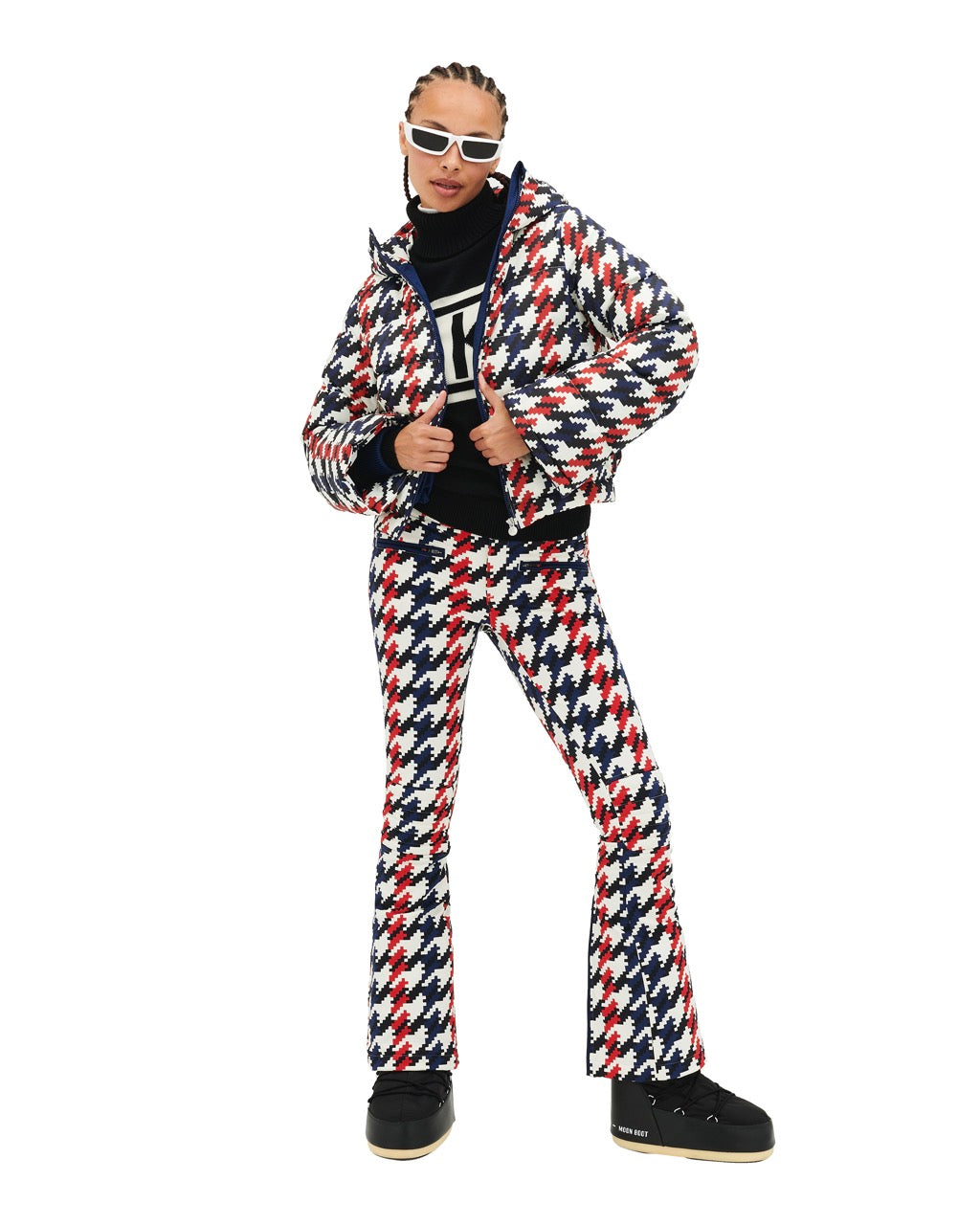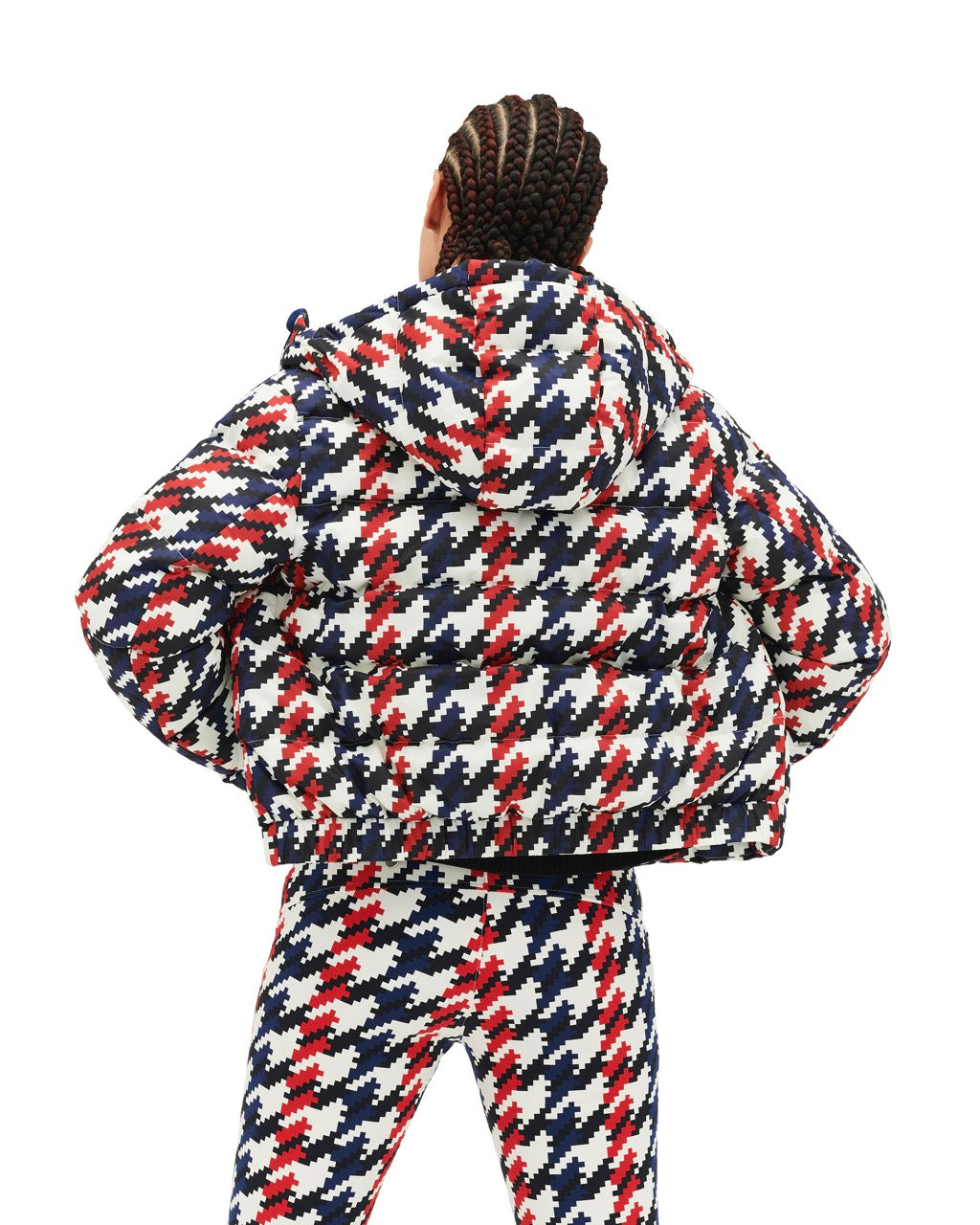 Perfect Moment Women's Houndstooth Polar Flare Ski Jacket - Red, White & Navy
The Polar jacket is one of Perfect Moment's best-selling classic styles. It has a streamlined and modern silhouette, sitting high on the hips, with flared sleeves and a high collar and adjustable hood. Perfect Moment creates technical skiwear inspired by retro styles of the '70s, and its signature houndstooth print in a racer colour palette (red, white and blue) has become a cult classic. This jacket is the ultimate blend of fashion on function – you can rely on this to keep you warm whatever the conditions. 
700-fill-power down insulation

Water resistant

Inner goggle pocket and cloth cleaner

Two front-zip pockets

Adjustable hood and high-neck collar

Inner powder skirt

Statement red, white and blue houndstooth print
Find out more about delivery & returns.
Delivery
Pick 3 days before your trip so you can try at home and swap for free if things aren't quite right 
Pick 2 days before your trip for peace of mind protection against courier delays  
Returns
Return at your local post office on or before your return date, or
Arrange a free collection
Learn more about how it works. 
Find the perfect outfit for your next trip. Then select your size, delivery date, rental period and add to cart. You'll only be able to add to cart if the item is available for your dates. See Delivery & Returns to understand which delivery and return dates will be right for your holiday.
At checkout, tell us where you want your items to be delivered, enter your payment details and get excited because you're going skiing!